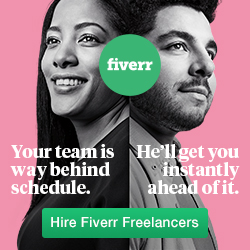 YouTube is the new target for hackers, based on an investigation by researchers from the company IntSights, thousands of YouTube accounts have been hacked and they are recently offered for sale in the black markets on the dark internet, and without surprise, the accounts count thousands of subscribers were priced at exorbitant prices.

A study conducted by the cybersecurity research company IntSights stated that the YouTubeers are now in the pirates' goal. A few weeks ago, phishing campaigns and malware targeting the owners of YouTube channels, and the intruders behind these attacks, have only one goal: to obtain user IDs for Sell ​​them on the dark internet.
A way to blackmail YouTube users
IntSights has confirmed that hacked YouTube accounts obtained through ID theft or by hacking computers can be of great value, and of course, the price of selling the account on the dark internet depends on the channel's popularity. The more the account has more subscribers, the higher the selling price.
Among the ads that IntSights has monitored, we find auctions starting from $ 1,000 for a channel with 200,000 subscribers. Recently, a database containing a total of 990,000 active YouTube channels was sold for $ 2,500, and another package containing 687 YouTube accounts was sold. With $ 400, therefore, it's clear that sellers are looking to get rid of these accounts as quickly as possible before users regain access to their account data.